Yesterday ranked high in the memory department. It was chaotic start with my first day working in Chippenham, so an early drive in the morning sunshine kicked off the day in good form. The practice was a wonderful place to work and had to say I enjoyed every moment of it. The owners are lovely people and let me go a little earlier than planned so I could enjoy the next leg of the epic day.
Journeying home, traffic slowed the day a little, but managed to get myself down to the Memorial Stadium to witness the most exciting game of football I've ever watched. With Rovers knocking in the winning goal in the 92nd minute, they secured promotion to League 1. The party soon started and an evening of celebration kicked off. It was incredible.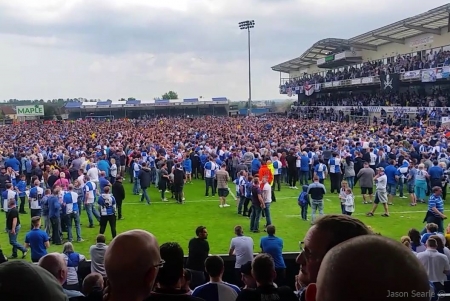 Promotion Party - Bristol Rovers win promotion from Football League 2
To top off a great day, there were strong predictions for storms in Colorado in the evening, whereby Tour 1 of Netweather.tv locked onto a tornado-producing supercell that produced no less than 4 tornadoes. This was incredible form on the first chase day for them. Watching the streams and seeing my friends who are out there share their images on facebook, the tornadoes were incredibly photogenic - with some looking like they have been lifted straight from the scenes of a distaster movie's special effects department. My friend, and fellow storm enthusiast, Oliver Ewers captured this fantastic photograph of one of the tornadoes. Thank you Oliver for allowing me to share this!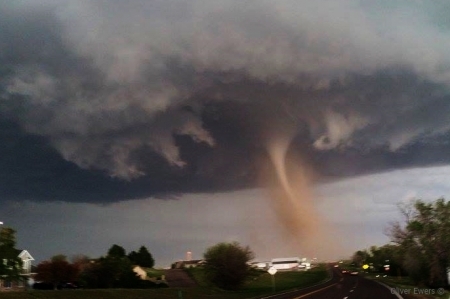 Tornado in Colorado - Thank you Oliver Ewers for letting me use your image
With this sort of form, I'm hoping to at least see my third tornado on tour this year. With a week to go until my journey from Bristol begins - the excitement mounts. My only concern is did I use up all of my luck yesterday?