It's getting close now. So close. I'm having to fight myself each evening between sleeping and watching Tour 1 in action. With the time difference of approximately 5 hours and the storms generally kicking off in the late afternoon in the states, things don't get interesting usually until after 10 pm here.
Tour 1 have been incredibly fortunate to have seen a handlful of tornadoes already. The beautiful tornado in the photograph Oliver shared with us in the last blog has since had a competitor for tornado of the chase so far. Sadly the storms (covered in this WFAA news report) claimed 2 lives and (as seen in this video) somebody's home. Oliver has kindly offered one of his photos of the killer tornado for use again in this blog. Thank you again Olly!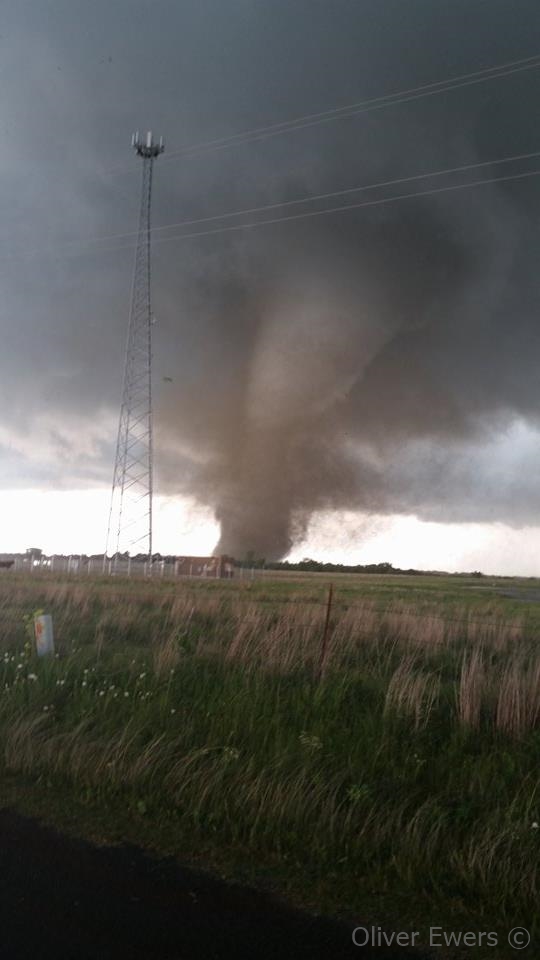 Meanwhile, I'm working away to make sure I can afford my trip expenses. I have invested in a remote shutter release (this photography hobby has gotten expensive all of a sudden...) and should be getting my travel money this week. That said...I need a decent suitcase, so I'm far from ready to go...but with 5 days left before I depart to Heathrow - I'd better get a shifty on!
Until the next blog - enjoy this video of the Tour 2 team punching through a hail core in Lamar, Colorado last year.
Core punching. Is your windscreen strong enough?