Today markes the last day of work before thejourney to the chase commences. It has been a really hectic week with work and, with hindsight, I probably was foolish to fully book may work and social diary the week before I go. I'm working a half day, so hopefully that will give me enough time to fly back and purchase some dollars (every attempt to do so this week has been a failure), return to my flat, tidy/pack/organise/sort and then off out to a final social before visiting my parents, who kindly offered to chaffeur me to Heathrow tomorrow morning. On the flip side...there is no tense games of football to worry about!
This day in 1996 also is a special one to many a storm chaser as it is the day the iconic tornadic film of Twister was released. I have been informed that the Netweather team will be having a non-chase day and visiting Wakita, Oklahoma, for a big street party to celebrate the film's 20th anniversary. Why Wakita? Wakita is the main town to feature in the film.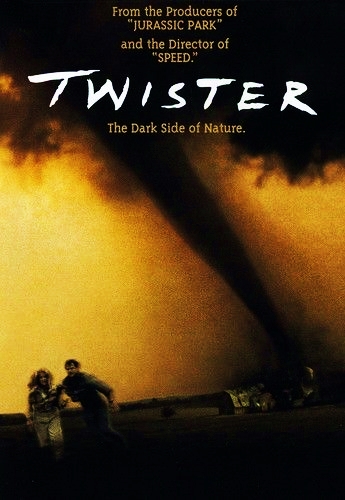 Twister - Great film! Go watch it to get yourself ready for the chase!
So what awaits me on Tour 2 when the chase officially begins on Wednesday? The current outlook from the Storm Prediction Center is that there is low predictability of storms for this time difference but they suspect a slow moving front will lead to multiple days of severe thunderstorms across the central high plains, more specifically around central and eastern areas of Texas. Paul has also suggested that the data looked good for an active Tour 2, so fingers crossed I'll have plenty of photographs and videos to share with you upon my return!
If watching Twister wasn't enough of a thrill, the video embedded below is that of May 27th 2015, another iconic day in my storm ethusiast's timeline, the day I saw my first tornado in Canadian, Texas. Enjoy!
The Canadian, Texas, EF3 Tornado - What a Chase!!