Our first chase day started with a bang - as a thunderstorm passed over the hotel at the Best Western Inn and Suites at Dallas Fort Worth. Sneaking across the room to investigate the thunder, the moment I opened the curtains slightly, a huge and close CG (cloud-to-ground lightning) forked down in front of me...causing me to shout "WOW" and subsequently wake my rommate up...oops!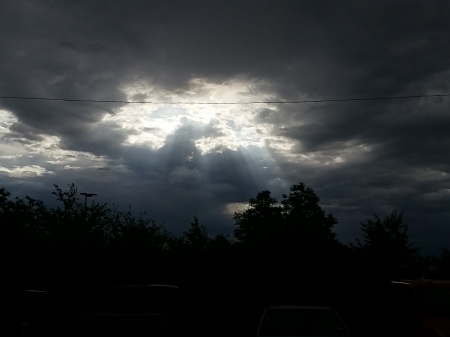 Stormy skies, but calm after the morning storm...
Our target was the Texan Panhandle, where there was a marginal risk of storms. There was a slight risk issued towards the south of Texas and near the Mexican border, but these chases are never great as we are unable to enter Mexico...and also it would put us very much out of position for tomorrow's slight risk in the Panhandles. The Mexican border is not the safest places to be either...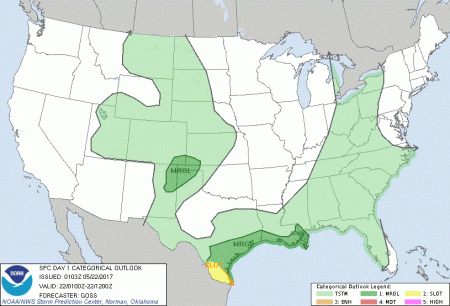 Day 1 Convective Outlook from the SPC for May 21st 2017
Our aim was to travel the 287 to Amarillo for lunch, where we stopped in the Braums for lunch. I enjoyed a nice cheeseburger with fries and vanilla shake. As we approached Amarillo, we saw approximately 6 dust devils in the dusty fields and the start of a cumulus field, early indication that there may be storms ahead.
Cumulus cloud over Dumas
We had our fill and proceded then up through Dumas and into Keyes, Oklahoma. It was here that we latched onto a storm. This storm had some great structure and even threw out a fair bit of lightning. Lightning is a long standing fear of mine as it can strike anywhere...and being out in the open is not particulalry safe. Although I feel more comfortable around lightning, I still have a healthy respect for it.
We latched on to this storm, which did start to produce a great shelf cloud. Lightning was sparking off all around, providing us all with a great show. We started by this old abandoned house, which gave our shots great atmosphere. Unfortunately I was unable to capture much lightning on the camera - but still managed to get some brilliant shots!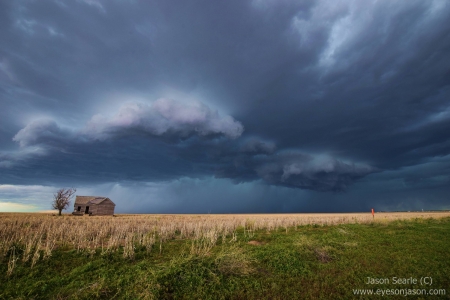 Stormy skies over an abandoned house in Keyes, Oklahoma
We chased a little further and stopped by a barn. Lightning was still raining down and eventually managed a few shots that captured some lighting, something that I am not great at doing. I really want to take time to bring out the best of the shots and that is why the shots aren't here/or of greatest quality. Watch this space on my return for more!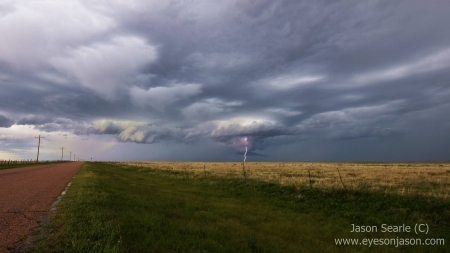 Lightning strikes through a lowering in the storm
Driving back to our destination of Dumas for the night - we stopped off at Siam Thai for some dinner and to recouperate before moving off to the Days Inn in Dumas for our accommodation for the night. We enjoyed a great meal - I chose the "Go See Me" dish, something new and interesting. I've joined a few other guests for a few quiet drinks, but it sounds like the rest of them are currently at a drive through beer bar (Drive Through? Beer? Sounds a recipe for disaster!)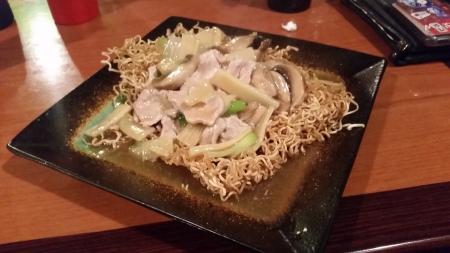 Go See Me - my Thai dish this evening
Our plan for tomorrow is to leave approximately 11am and then pretty much stay in the area, maybe travel up or dwn the country depending on how the weather is shaping up. It's looking more promising than today and I found today really impressive! But for now...it's goodnight!

Jason