With the few months of planning coming tor fruition, the 2018 storm chase season begins for me TODAY! I've been quiet on the build up this year as my diary has been dominated by full and complex clinics and by the time I have reached home, my brain probably resembled something similar to scrambled eggs and any remaining energy was spent on spending time with friends and family (and packing).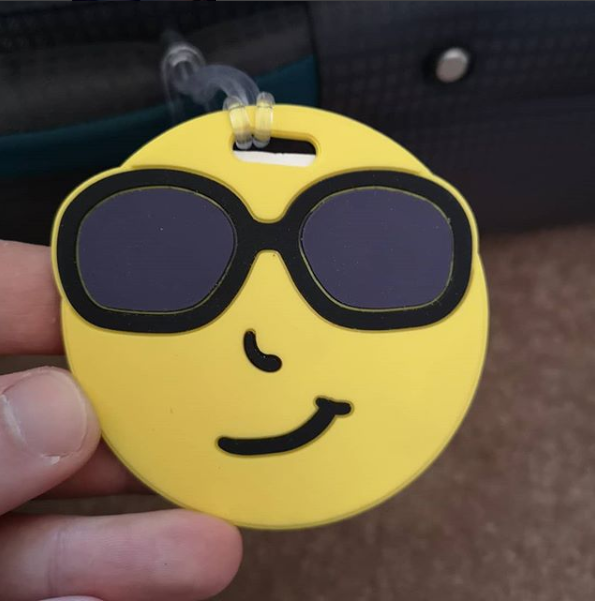 Pack for the weather you expect... and hope for some stormy surprises
The day is now upon me that I have said farewell to family and friends and will be making the journey to Bristol Parkway this afternoon for the short train journey to London Gatwick, with fellow team member Oliver. I've never really utilised the train network that much in the past, so even getting to the plane will be an adventure. We fly early tomorrow morning with Norwegian and should be in Austin, Texas by mid-afternoon (local time). Our intention is then to pick up the car and make the 3 hour journey over to Dallas, where we will be staying at our home away from home, The Best Western Inn and Suites in Irving. We hope to meet and pick up fellow team member, Adam, within a day or so - depending on where he is with the Netweather tour and where we need to head out to chasing.
The weather is looking a bit better over in Tornado Alley right now, despite a lot of doom and gloom being discussed on social media. I'm forever a pessimist (or so I've been told) and have regularly joked about it being glorious sunshine for two weeks (see my luggage tag above). That said, I go with low expectations and hope to leave with brilliant memories of spectacular scenes of nature.
Building the excitement, I share an embedded video from See Nature's Fury, another chasing group from the UK who I highly recommend. I've had the pleasure of being in their company (last year it was all at once...and quite the experience!) and they have already shared some brilliant photographs and spectacular footage. I woke up yesterday to this video, which shows a very close lightning strike (and the teams' reactions). WARNING: Strong language.
A close strike captured by See Nature's Fury (Credit: See Nature's Fury / YouTube)
Hopefully we will see a few strikes this year ourselves, but perhaps not that close! I hope to update this blog tomorrow once we have reached our hotel room (it'll be the morning on Friday UK time). That said...I'll probably be exhausted and sleep - but will do my best to keep everyone updated! Be sure to follow on Facebook / Twitter / Instagram for the latest updates.
Until then, stay safe and thanks for reading!
Jason